Editor's Note: In recent years, the information and communication infrastructure of all walks of life in China has been gradually established, and has a good information foundation. As the most energy-intensive industry in the new digital economy, the demand for energy efficiency increases with the growth of data centers. Artificial intelligence, virtual reality, the Internet of Things, big data, cloud computing, smart cities and supercomputing have brought exponential growth of massive data, as well as huge processing needs behind data. Rittal is upgrading cloud computing technology enterprises and releasing huge potential.

2018年6月7日,第九届DCD > Hyperscale China国际论坛与展览在上海中心大厦举行,本次论坛主题聚焦大中华区数据中心、云计算基础设施转型。
On June 7, 2018, the 9th DCD > Hyperscale China International Forum and Exhibition was held in Shanghai Center Building. The theme of this forum focused on the transformation of data center and cloud computing infrastructure in Greater China.

作为工业化与信息化深入结合的践行者,威图携创新的"边缘数据中心(Edge Data Center)解决方案"以及近年来实践案例的经验,分享给来自国内外互联网、金融、交通、能源、教育、传统制造企业、政府协会以及解决方案提供商的资深行业专家,边缘数据中心的创新理念深得人心。
As a practitioner of the combination of industrialization and informationization, Weitu shares the innovative "Edge Data Center Solution" and the experience of practical cases in recent years with senior industry experts from Internet, finance, transportation, energy, education, traditional manufacturing enterprises, government associations and solution providers at home and abroad, and the creation of Edge Data Center. The new idea is popular.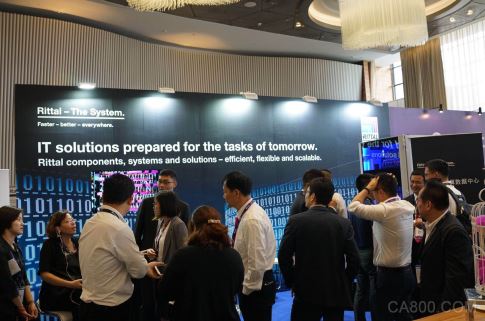 DCD Witu Exhibition Platform
威图(Rittal)作为专业的冷通道模块化数据中心基础设施制造商,参与了秦淮怀来新媒体产业园一期项目、广州电信数据中心、太极望京IDC园区建设等项目,为其提供可靠的数据安全保障。同时封闭式冷通道绿色节能方案,在降低能源消耗方面成绩斐然,为广大客户带来了巨大的直接经济利益。
As a professional cold channel modular data center infrastructure manufacturer, Rittal participated in the first phase of Qinhuai Huailai New Media Industrial Park project, Guangzhou Telecom Data Center, Taiji Wangjing IDC Park construction and other projects to provide reliable data security. At the same time, the green energy-saving scheme of closed cold passage has made remarkable achievements in reducing energy consumption, bringing huge direct economic benefits to customers.


会议期间,威图高层代表发表主题为"边缘计算的应用场景简述 "的演讲,精彩演绎了边缘数据中心在制造业、物流运输业、智能建筑与家居中的场景应用。为业内用户打开了新视野、为行业各种需求提供更有针对性的解决方案。
During the meeting, high-level representatives of Weitu delivered a speech on the theme of "Brief Introduction of Application Scenarios of Edge Computing", which highlighted the scene application of Edge Data Center in manufacturing, logistics and transportation, intelligent building and home. It opens a new horizon for users in the industry and provides more targeted solutions for various needs of the industry.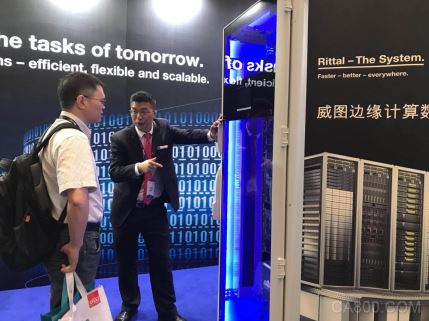 The innovative concept of edge data center is popular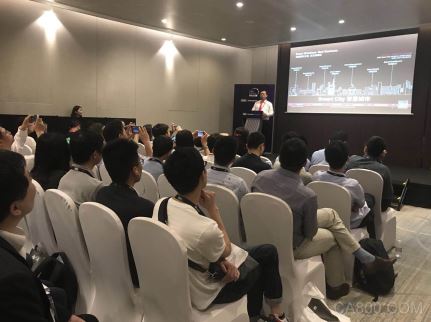 High-level delegates from Weitu delivered a speech on the theme of "Brief Introduction to Application Scenarios of Edge Computing"
在IT向云生态的升级过程中,威图在本次DCD上海论坛中与数据中心领域的专家及业内人士深入探讨数字经济时代基础设施生态环境的战略建设与智慧运营,交流展示行业新理念,新技术,共同推进产业健康有序发展,并积极助力数据中心的升级换代。
In the process of IT upgrading to cloud ecosystem, Weitu discussed the strategic construction and intelligent operation of infrastructure ecological environment in the digital economy era with experts and insiders in the field of data center in this DCD Shanghai Forum, exchanged and displayed new ideas and technologies of the industry, jointly promoted the healthy and orderly development of the industry, and actively promoted the upgrading of the data center.
产品介绍:
Product introduction:

边缘数据中心
Edge Data Center

边缘计算,靠近数据源头。它是融合网络、计算、存储、应用核心能力的平台。其能够聚焦实时,进行短周期数据分析,是物联网从概念到应用的关键。
Edge calculation, close to the data source. It is a platform that integrates core competencies of network, computing, storage and application. Its ability to focus on real-time and carry out short-period data analysis is the key to the concept and application of the Internet of Things.

工厂预支化,缩短供货周期
Pre-expenditure of factories to shorten the supply cycle
即插即用,高集成、高可靠性
Plug and Play, High Integration, High Reliability
可模块化拓展
Modularizable Extension
交钥匙工程
Turn-key Engineering
可升级为高物理防护型数据中心
Upgradable to High Physical Protection Data Center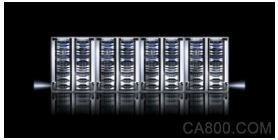 High Performance Computing Solutions
高密:单个机柜高达55KW
High density: single cabinet up to 55KW
高效:轻松实现节能30%-50%,基于冷冻水制冷方案
Efficiency: Easy to achieve energy saving of 30% - 50%, based on chilled water refrigeration scheme
洁净:全封闭的机柜级制冷结构
Clean: fully enclosed cabinet-level refrigeration structure
安全:配备自动开门系统
Safety: equipped with automatic door opening system
集成精密配电系统
Integrated Precision Distribution System
开放式IT架构
Open IT Architecture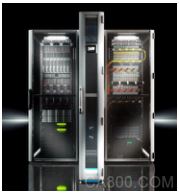 Wisdom modular data center
标准化产品
Standardized products
定制化解决方案
Customization Solution
即插即用,节省时间
Plug and Play, Save Time
边成长边投资
Growth and Investment
基于产品的服务
Product-based services
独一无二的数据中心架构
Unique Data Center Architecture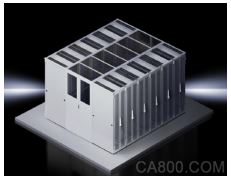 Company introduction:


威图德国——力量和远见!
Witu Germany - Strength and Vision!
德国威图(Rittal)自1961年成立以来,经过不断发展,成为世界领先的箱体技术和系统供应商,威图产品包括机箱机柜系统、配电组件系统、温控系统、IT基础设施和软件与服务。
Since its establishment in 1961, Rittal has been a leading supplier of cabinet technology and systems in the world through continuous development. Its products include cabinet system, distribution component system, temperature control system, IT infrastructure and software and services.
威图在全球拥有19家高技术生产工厂,60余家国际性子公司、70余家代理机构、150余个销售和物流中心、10,000余名员工、1,500余项专利。威图是欧盟标准委员会 制定机柜标准的5个成员之一;并且连续5年被德国权威机构(CRF)评为"德国顶级雇主";被全球知名的咨询机构 埃森哲(Accenture) 评为全球增长速度最快的2000家企业之一,而德国只有6家公司在这个名单中。
Weitu has 19 high-tech factories, more than 60 international subsidiaries, more than 70 agencies, more than 150 sales and logistics centers, more than 10,000 employees and more than 1,500 patents. Weitu is one of the five members of the European Commission for Standards in the development of cabinet standards; it has been rated as "the Top Employer in Germany" by the German authority (CRF) for five consecutive years; it has been ranked as one of the 2,000 fastest growing companies in the world by Accenture, a world-renowned advisory body, while only six German companies are on this list.
威图中国
W China
1996年,威图进入中国市场,目前在中国设有5个物流中心、1个中央仓库、13个销售办事处,拥有员工超过1,000名。威图产品受到了中国客户的广泛认可,并先后多次参与国家重大项目的建设,同时也被众多知名企业列为指定供应商。威图拥有受中国政府保护的专利项目1500余项,2011年威图更凭借其领先的创新技术通过了国家高新技术企业认证。
In 1996, Weitu entered the Chinese market. At present, there are five logistics centers, one central warehouse and 13 sales offices in China, with more than 1,000 employees. Weitu products have been widely recognized by Chinese customers, and have participated in the construction of major national projects for many times. At the same time, Weitu products have been listed as designated suppliers by many well-known enterprises. Weitu has more than 1500 patented projects protected by the Chinese government. In 2011, Weitu passed the national high-tech enterprise certification by virtue of its leading innovative technology.
威图产品涉及机柜、温控、配电和IT基础设施等领域,其产品的丰富性和系统性,广泛地应用于各工业领域,如机床制造、汽车、化工、电力、IT以及电信等。
Weitu products involve cabinet, temperature control, power distribution and IT infrastructure, etc. Their richness and systematicness are widely used in various industrial fields, such as machine tool manufacturing, automotive, chemical, electric power, IT and telecommunications.
威图的用户遍及全球,国际知名的ABB、西门子、霍尼韦尔、IBM和国内的龙头企业上海电气、国家电网、沈阳机床、联想等,都是威图的重要合作伙伴。近年来,威图产品参与了全国各重大项目的建设,如贵阳大数据园区、奥运场馆、各城市轨道交通建设等,为中国经济发展做出了长足的贡献,傲人成果有目共睹。随着中国工业高速发展,威图在中国的市场份额不断增加。
The users of Weitu are all over the world. ABB, Siemens, Honeywell, IBM and leading domestic enterprises such as Shanghai Electric, State Grid, Shenyang Machine Tool and Lenovo are all important partners of Weitu. In recent years, Weitu products have participated in the construction of major national projects, such as Guiyang Big Data Park, Olympic venues, urban rail transit construction, etc. They have made considerable contributions to China's economic development, and their proud achievements are obvious to all. With the rapid development of Chinese industry, Weitu's market share in China is increasing.